6x the best pasta recipes for carb lovers
Cutting carbs: I sometimes do it. If I'm in a period where I'm trying to lose fat, I adjust my macros accordingly and end up avoiding carbs at dinner time. But in an ideal world, I would love to eat a whole lot of carbs all day long. Delicious stuffed sandwiches in the day and pastas in the night (Especially with some more bread with olive oil and salt next to it). Yep, I'm a real carb lover. So a list with the best pasta recipes naturally had to show up sometime on here! 
Source: Foodie Crush
Wholewheat pasta with ricotta and tomatoes
Ingredients:
Yummy! Want to try out this recipe? Here are the directions!
Source: Foodness Gracious
Penne with lemon sauce, rosemary and goat cheese
Ingredients:
According to the makers of this pasta, this is one you can make over and over again and never get tired of it. I'm curious….
Source: Pinch of Yum
Healthy Alfredo pasta bake with mushrooms
Ingredients:
A cream sauce made from cauliflower? Sounds delicious!
Source: Minimalist Baker
Pea pesto pasta with sun-dried tomatoes and rucola
Ingredients:
For the pesto:
For the pasta:
This is how you can make this pasta yourself!
Source: Budget Bytes
Pasta with creamy tomato sauce and spinach
Ingredients:
This recipe is super budget friendly!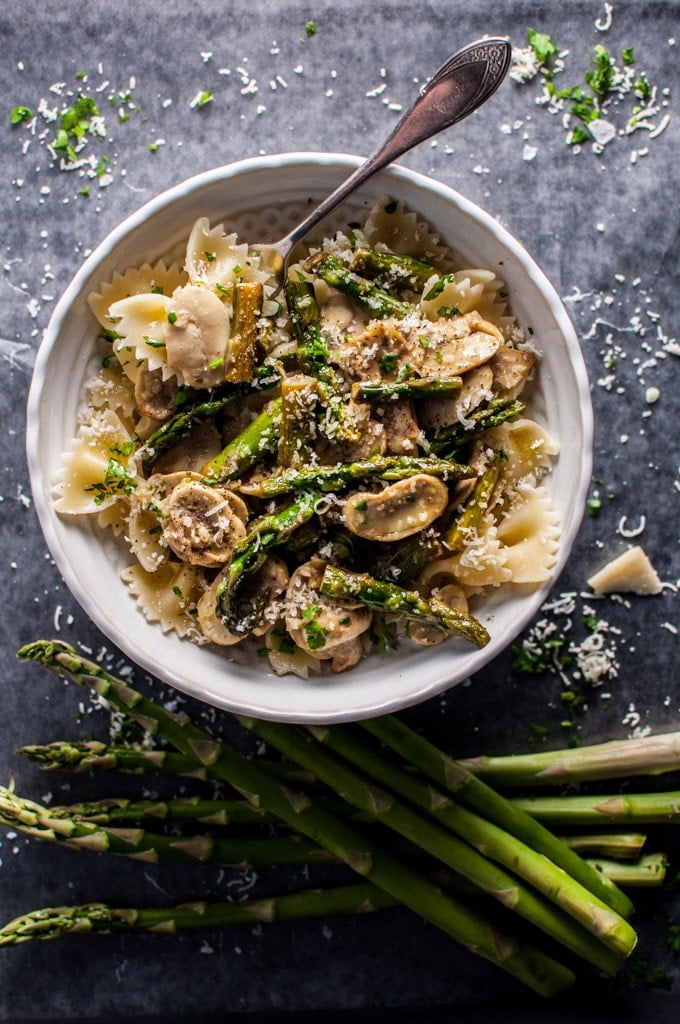 Source: Salt & Lavender
Asparagus mushroom pasta
Ingredients:
You can find the whole recipe for this pasta right here.